The hybrid technology designed for multifunctional venues
The first eco-responsible "lay & play" technology thanks to its 100% recyclable carpet
FROM THE TURF FARM TO THE STADIUM, A RECOGNIZED KNOW-HOW IN HIGH-LEVEL CULTIVATED CARPET
WHY CHOOSE THE HORIZON "LAY & PLAY" TECHNOLOGY?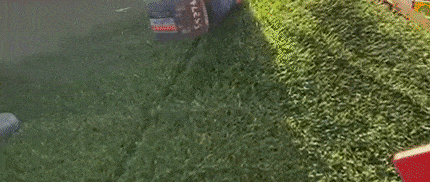 The quality of a "lay & play" pitch is above all linked to the quality of the turf farm in which the grass was grown. This is why we work with the best farms in Europe, which have a groundstaff experienced in the demands of top-level sports. Given the time required to cultivate the grass, and the high demand for "lay & play" solutions, it is preferable to pre-order your plot a year in advance, as the largest multi-purpose stadiums in Europe do.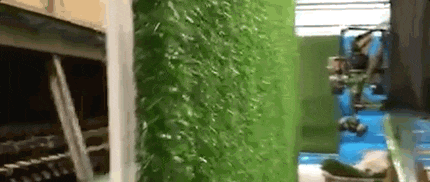 The carpet backing was developed to be both robust and conducive to the development of the roots. Its airy mesh provides the space necessary for root development, drainage, and oxygenation of the substrate. This patented technology is the first to allow a 100% recycling of the hybrid surface.
Increasing the flexibility of
multifunctional infrastructures
Extra-ventilated

backing

for better agronomic condition

52 newton meters (Nm) of resistance to the tearing of synthetic fibers
Quick installation

Instant playability

Local repairs possible in case of accidents
First eco-designed "lay & play" carpet

0% glue

100% recyclable, "CSI Recyclable Plastic" certified