MAINTENANCE OF SPORTS SURFACES IN THE STATE OF THE ART
Expertise, rigor and professionalism
A passionate and rigorous team
RIGOUR AND HIGH STANDARDS
Nothing is left to chance by our maintenance team. Each surface is maintained according to the state of the art practices to offer users the highest standards of maintenance, down to the smallest detail.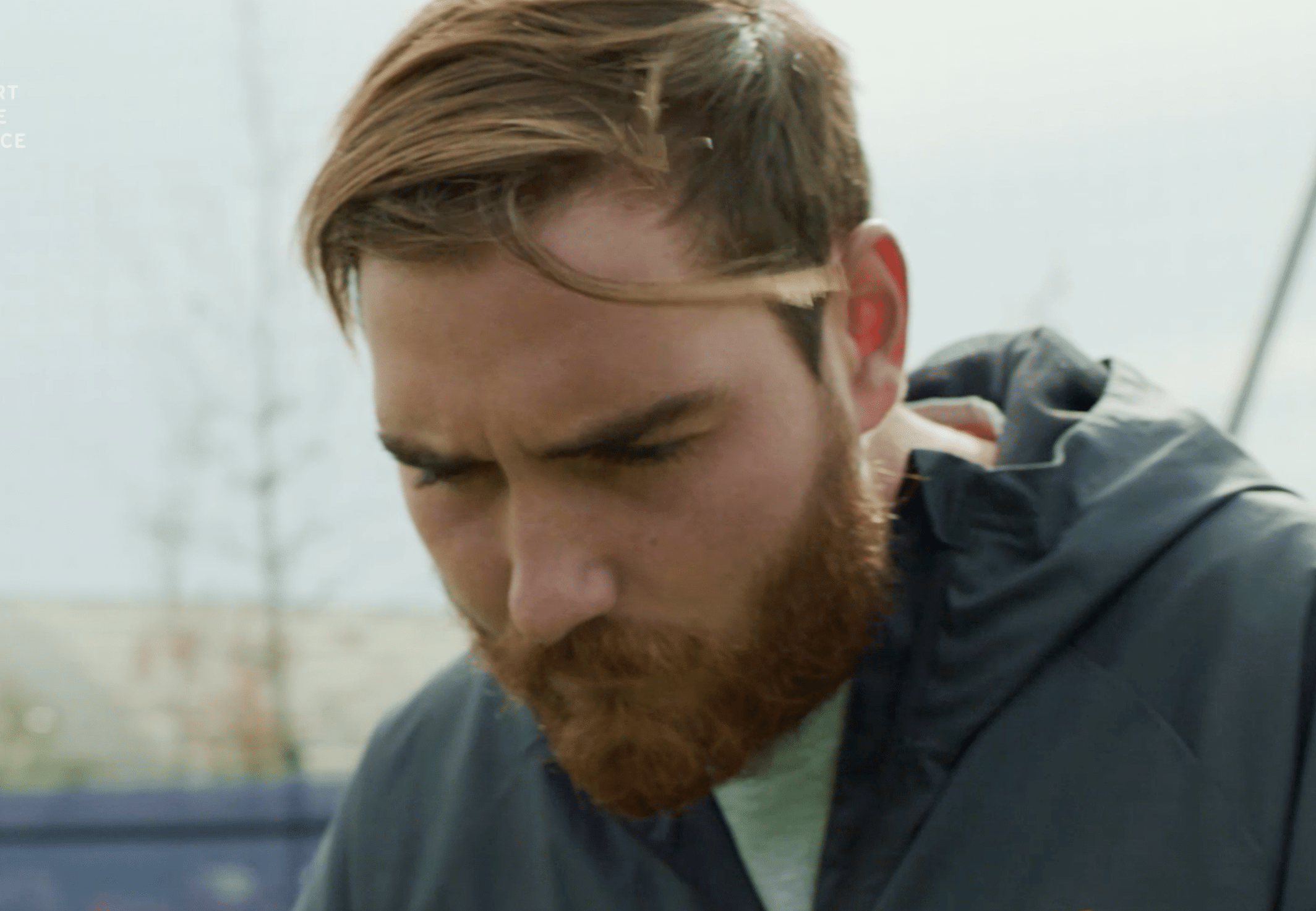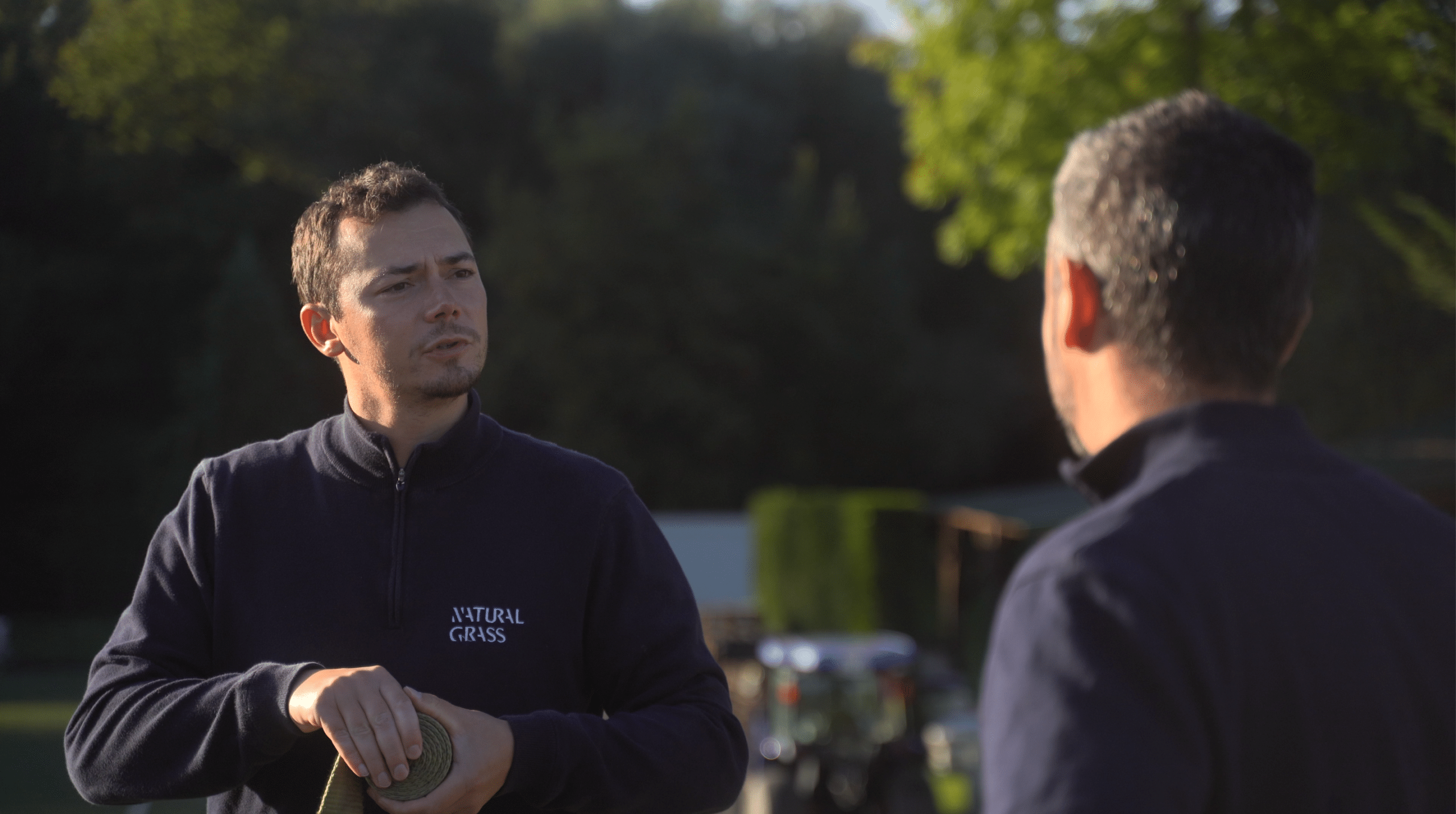 The field is the main work tool of high level athletes. This is why our teams are attentive to the needs of athletes and technical staff, in order to offer them the best possible working conditions. We are reactive and involved, passionate and committed, and consider a maintenance contract as a real collaboration with the club.
WELL-BEING AND EMPOWERMENT
At Natural Grass, we firmly believe that the well-being of our teams is a key aspect of the success of our maintenance contracts. In this physically and mentally demanding, behind-the-scenes business, where the goal is to make the game and the athletes shine, only the enjoyment and passion for their work will allow the stewards to reach the required level of perfection.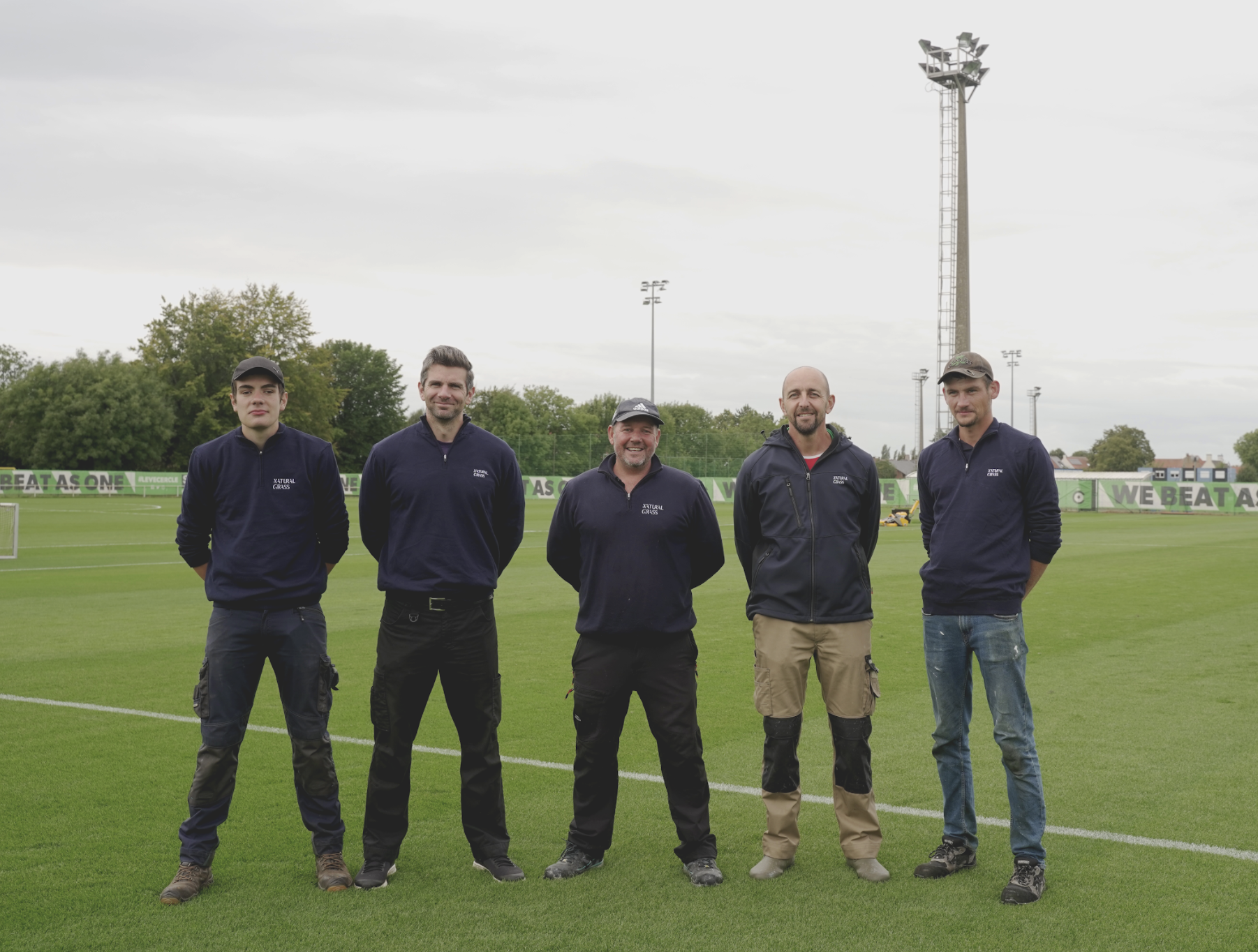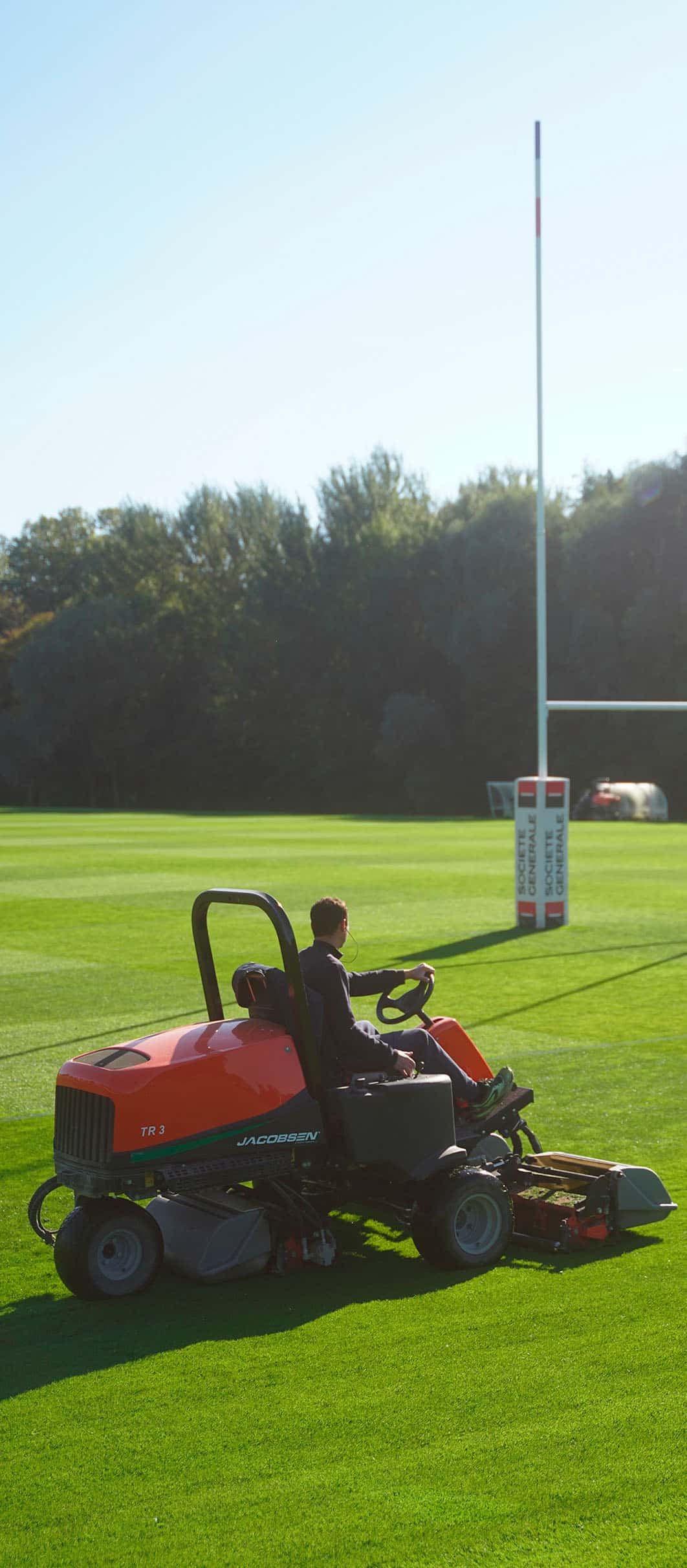 National Rugby Center - Marcoussis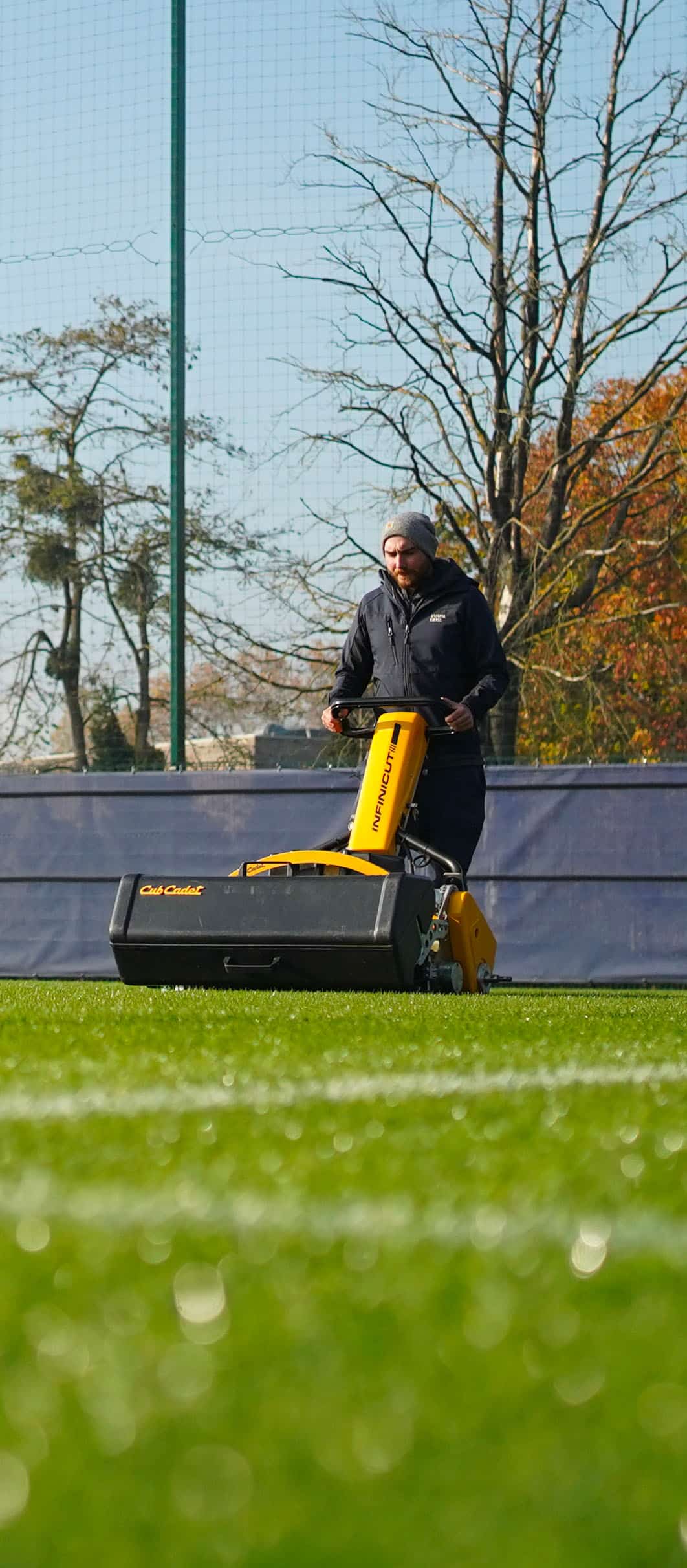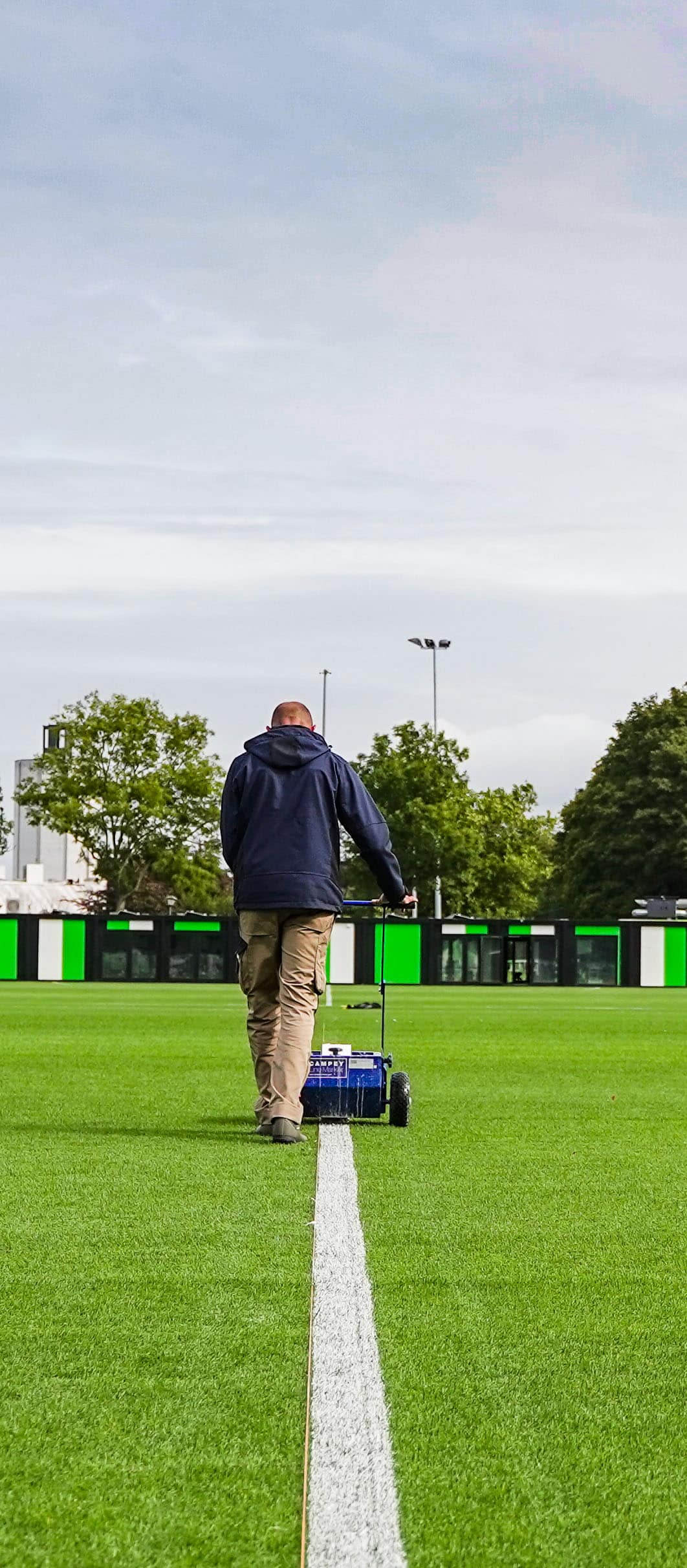 Cercle De Bruges
training center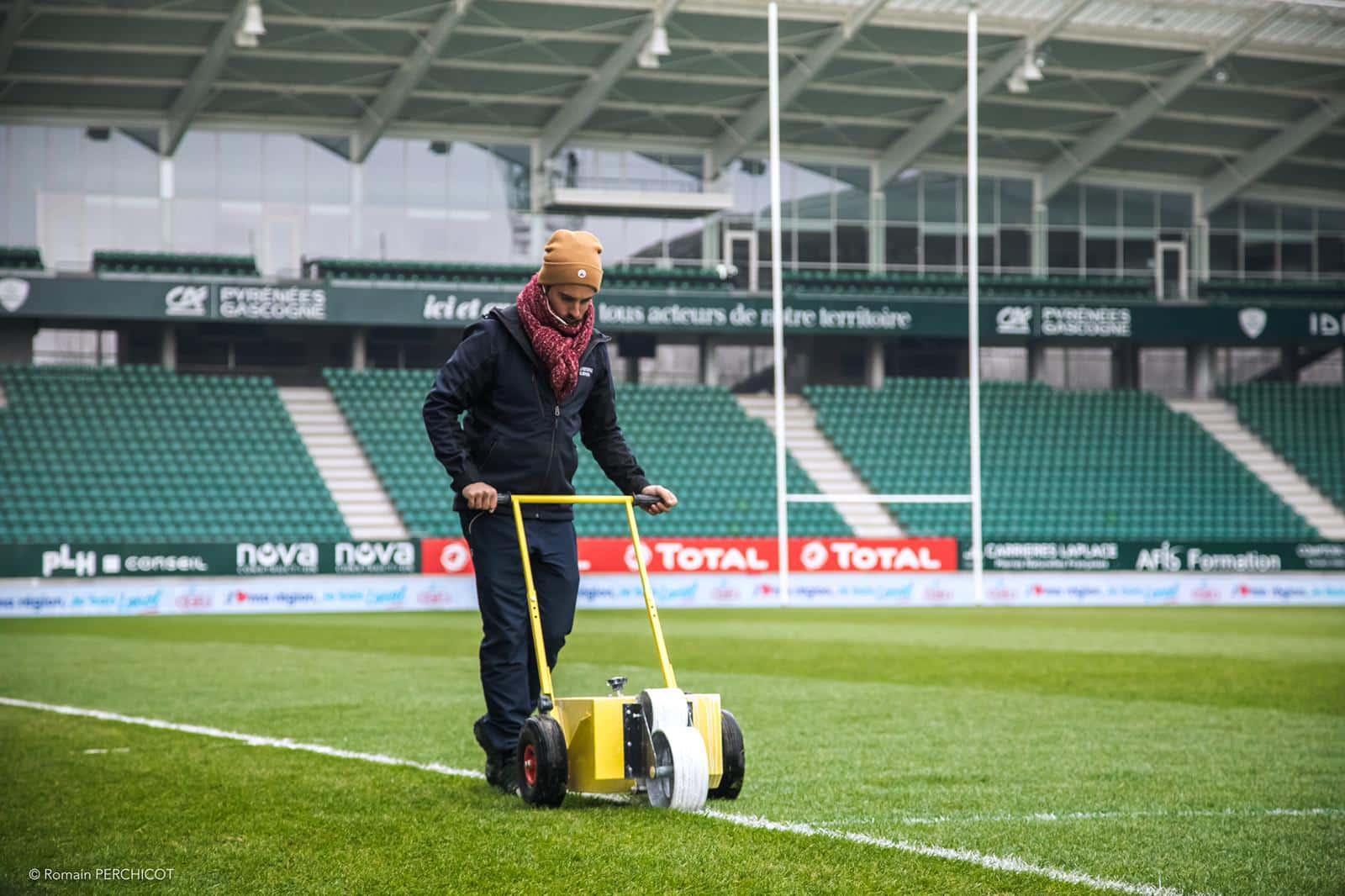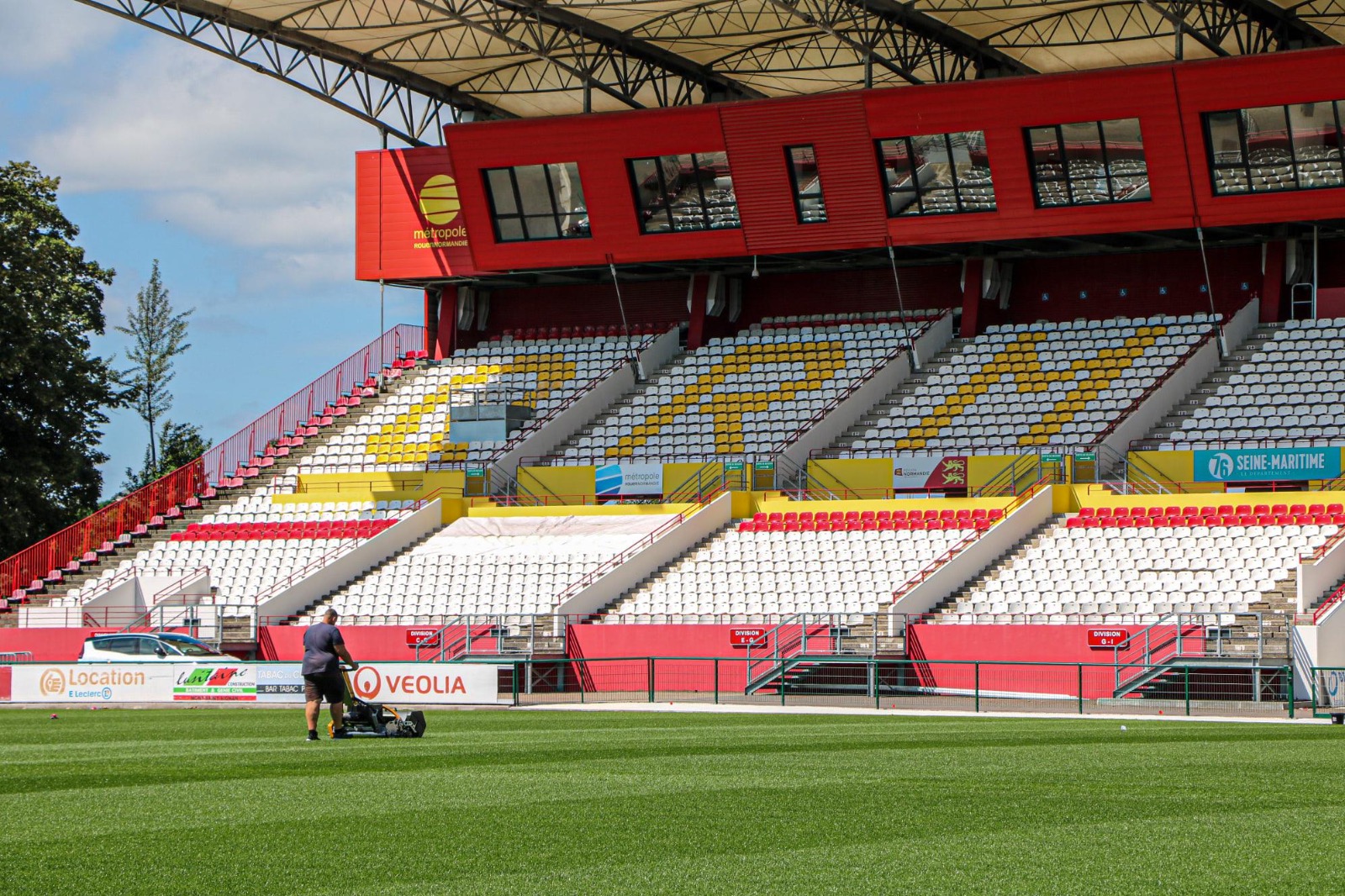 Training our teams
and sharing knowledge
CONTINUOUS TRAINING OF OUR TEAMS
In a constantly changing work environment, we at Natural Grass are committed to enabling our employees to continually develop new expertise and increase their skills through job rotations and regular, intensive training programs.
NG MASTERCLASS:
SHARING KNOWLEDGE
Strongly committed to the transmission of knowledge and the sharing of know-how to help the whole profession progress, Natural Grass regularly offers conferences, training sessions and expert presentations open to all. This approach aims to disseminate best practices for a better preservation of natural resources, an increase in the players' safety or to allow a better knowledge of the tools available to stewards.
See our last Master Class :
Master Class : Romain GIRAUD
Gestion estivale : Comprendre, prévenir, identifier, agir face aux risques de maladie
Master Class : Romain GIRAUD
Les Bonnes pratiques dans la maintenance de haut niveau.
Master Class : SYLVAIN DUVAL
Construction ou Rénovation des Greens d'un parcours de golf : La méthode USGA
State of the art operations  
EXPERIENCE AND EXPERTISE AT THE HEART OF EACH MAINTENANCE OPERATION
Ventilation - Decompacting
Localized reseeding and sowing
Fertilization, amendments, treatments
Customized preparation of the grounds, resumption of tackles, micro-planing
Inter-season renovation - scalping
INNOVATIVE TOOLS DEVELOPED IN-HOUSE FOR THE NEEDS OF THE TOP LEVEL
The soil mixer restores the original properties of the AirFibr substrate when it has been compacted by various events (concerts, intensive use, inadequate maintenance, etc.). A real technological jewel, it is regularly used by the biggest clubs (Arsenal, Real Madrid, Olympique Lyonnais...)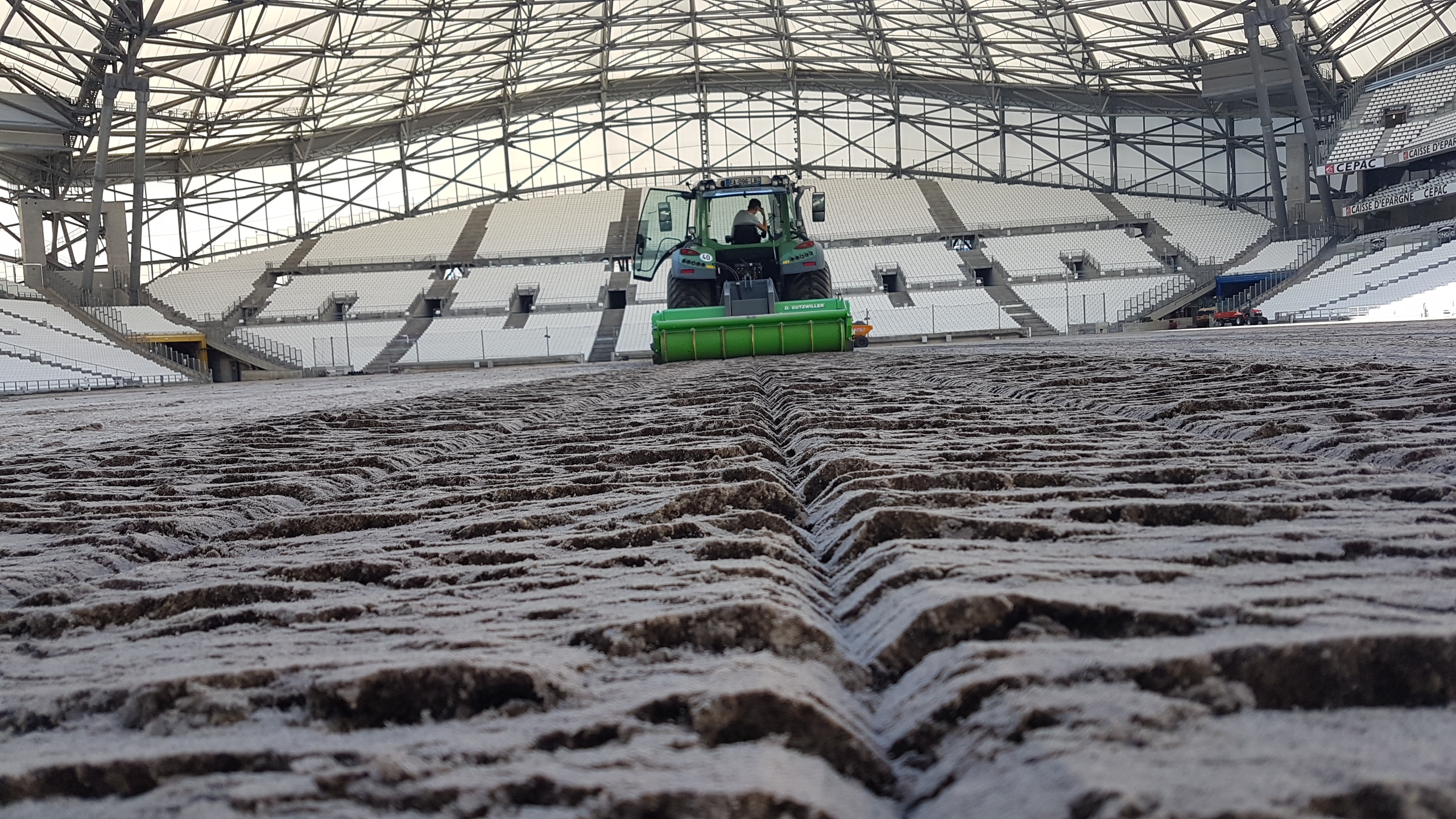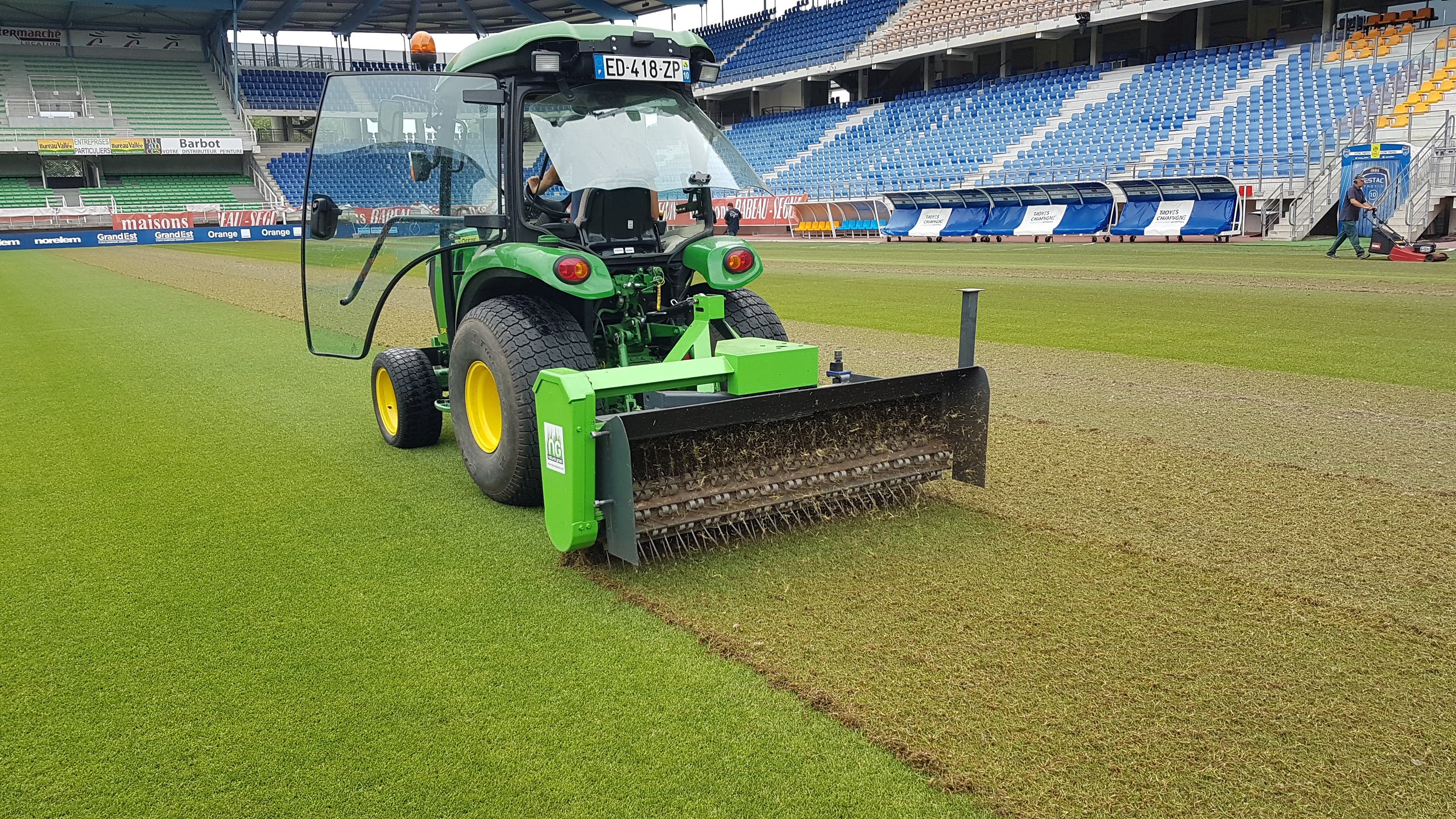 The Roto scratcher HD consists in extracting the surface felt with a rotating rake, without reducing the density of the grass cover too much. Equivalent to several repeated passes of a weeder scarifier, this innovative tool with round teeth removes the felt without cutting it.
NG Predict: Understanding for better intervention
Our team has developed an in-house software solution for tracking maintenance work, analyzing data, and developing predictive models, with the goal of achieving excellence while reducing the environmental footprint. Learn more about NG Predict