THE NATURAL GRASS DESIGN OFFICE
Combining performance and sustainability, while reducing our environmental footprint
Natural Grass has a design office that brings together some of the best experts in the design of high performance sports fields. They develop customized solutions for each project, taking into account the specificities of the site in question (climatic constraints, environmental issues, budget, business model, usage objectives…)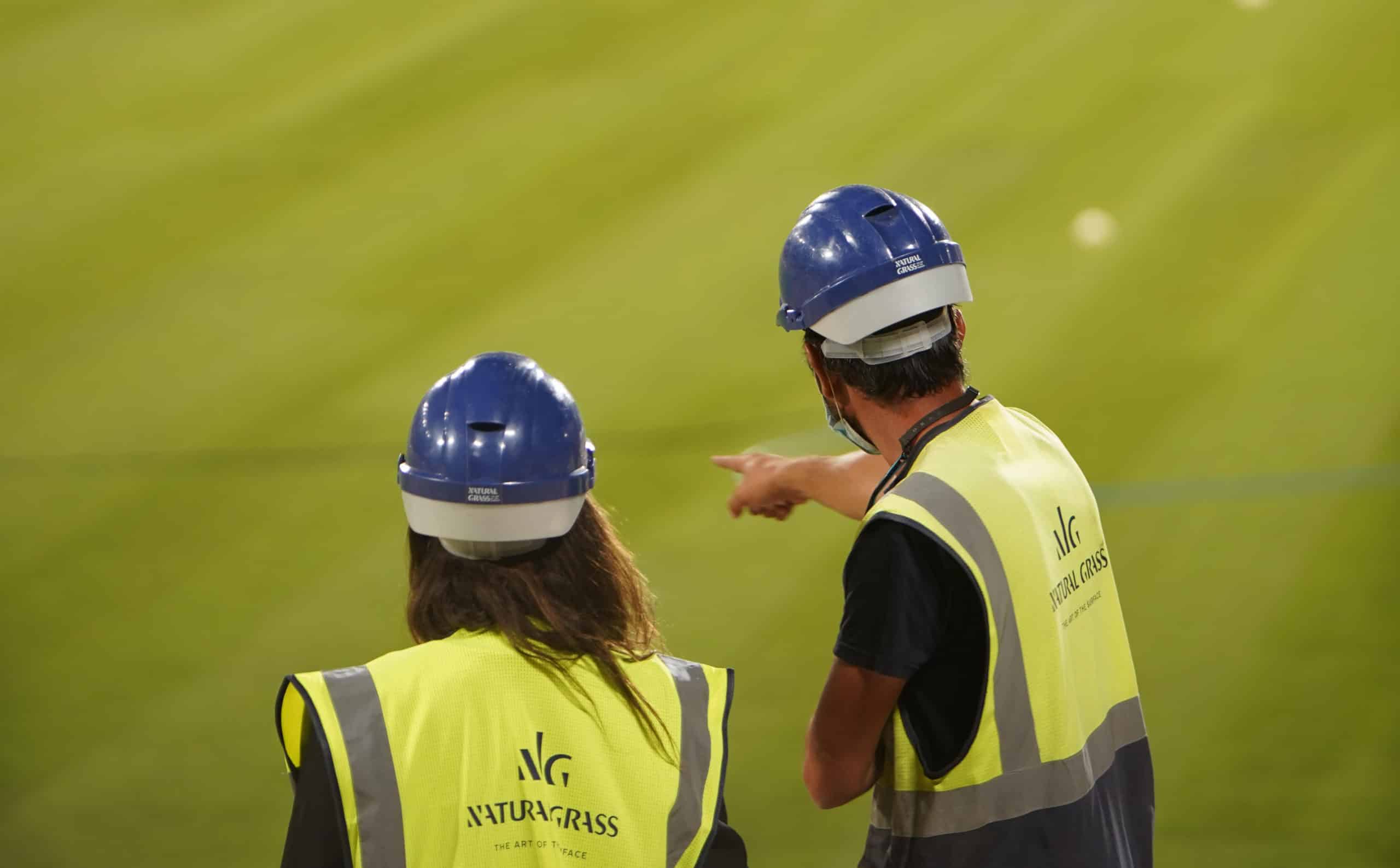 Thinking globally, acting locally
Natural Grass is a company of the Social and Solidarity Economy. Our social and environmental responsibility leads us to always favor local suppliers and service providers when they correspond to the highest quality standards, a necessary condition for the top level and from which we never depart.
Tailor-made solutions at each stage of the project
A LONG-TERM PARTNERSHIP FOR EACH CLIENTS
A well-designed project is more durable, more functional, more profitable, and more quickly delivered. That's why at Natural Grass we want to accompany our clients as early as possible in the design process, so that they can benefit from the expertise of our teams, and find the technical and even innovative solutions that will make the project successful.
A DESIGN OFFICE MADE FROM EXPERTS
Our design office can work with 2D or 3D plans, or even with BIM (Building Information Modeling) at the client's request. Upstream, we can manage environmental, water, geotechnical and economic studies... And when the project is delivered, our agronomic assistance offer allows us to make the project durable and to train internal teams or to set up an outsourced maintenance offer.